Nathan Haas' 2023 gravel guide for new races, toughest races and wild adventures
One-day rides and far-flung adventures stretch from Canada, Finland, Kenya and Kyrgyzstan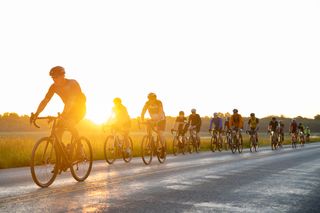 (Image credit: SnowyMountain Photography)
While the 2022 season of gravel is done and dusted, pun intended, it's time to look forward. With so many new gravel races in 2023, and an ever-growing calendar globally with so many new contenders, it can be hard to know where to watch, which results to check for, or perhaps, which race you might even want to enter.
Well, I've put together this handy 2023 season guide to get us all started…
Three hardest races in 2023
Unbound Gravel
Emporia, Kansas, June 3, 2023.
It would be remiss of me to list Unbound anywhere outside of number 1. The gravel in Kansas is horrendously sharp, the weather often shockingly hot, yet last year wet and freezing, and 321km, if we talk in scientific units (200 miles in freedom units), is just a long time to be racing at the speeds this race is won with.
Part of the Life Time Grand Prix series, this race has all the pressure, all the hardness and it lives up to the hype as being extremely, extremely hard. This is without mentioning those who take on the 350 mile XL race (are they insane?). Not for the faint hearted, but an absolute icon of the sport.
UCI Gravel World Championships
Italy, October 1, 2023
Whilst arguably not really the 'gravel' we're all used too in North America and might not be the hardest of courses, or distance, but for anybody who raced the UCI Gravel World Championships, it was inarguably the hardest effort of their season. It had the depth of talent - think Mathieu van der Poel and Greg Van Avermaet - who raised the bar on what a hard gravel race means.
It's holding on for dear life, accelerating out of 100,000 corners and holding your breath in between attacks. While not long in terms of kilometres, the intensity more than makes up for it.
Crusher in the Tushar
Beaver, Utah, July 8, 2023
It's only 69 miles (111km) in distance, but set in Utah's Tushar mountain range, it is just beyond brutal. It starts by going up a 10,000-foot climb (3000m), down, and then back up for a mountain-top finish on another 10,000-footer. Of all the photos and videos I've seen from any gravel race this past year, there is no finish where riders are as broken as at the Crusher. Winners barely lift a hand in celebration, and there are staff to help push riders past the finish as even unclipping seems impossible after the mammoth effort.
If you're a cardio bro, a V02max freak or just a sucker for punishment, this might just be the one for you.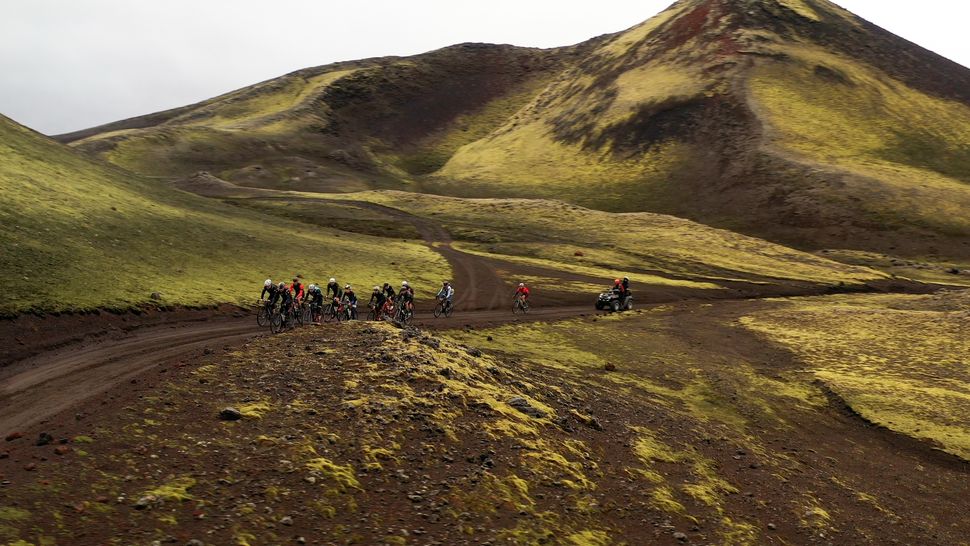 Bucket list and far-flung races
Easily one of the coolest things about racing gravel is that the races are all over the globe, in some pretty far-out places, and you don't need to be in a team to qualify for entry. You just need to win a lottery for your entry in some of them, or simply to register early. In my opinion, the three best-in-class are listed here.
Migration Gravel Race
Maasai Mara, Kenya, June 20-23, 2023
OK, this is absolutely on my bucket list. Watching the FIZIK video on the race last year has me frothing at the bit to get there. You're literally riding in the African wilderness, with giraffes, gnus, you name it.
It's a four-day stage race and the racing looks intense, but even more hardcore is the way in which you travel around. You sleep in tents (provided and set up by the organization every night). You're treated by cultural experiences around campfires in the night. And did I mention how cool the vibe looks? The only challenge is the travel, but hey, I did say far flung.
The Rift Gravel Race
Hvolsvöllur, Iceland, July 22, 2023
This is without a doubt the most stunning scenery of the entire gravel calendar. Riding around an active volcano, on black volcanic soil and rocks, riding through snow drifts, ploughing through glacial blue river crossings, it's beyond words and I'd highly recommend everybody putting this on their bucket list. It's also part of the Gravel Earth Series in 2023, which is a cool thing in itself.
Don't expect this to be a low budget trip, but relish in the fact that you can get the world's best hot dogs and can cook eggs in thermal pools. It's not your everyday experience.
SEVEN Gravel Race
Nannup, Australia, May 13, 2023
For most of the world, you don't get as far-flung as Australia. And more than that, the town of Nannup, three hours south of the world's most isolated major city of Perth, you're way out there, deep in Australia's outback. If you can handle the travel, the race is beyond words.
It's some of the most fun gravel I've ever ridden. The organization is impeccable, and you will be racing through mobs of kangaroos and alongside emus. There is something special about this place where the traditional owners, the Noongar people, named it Nannup, which means the 'meeting place'. It's truly an amazing place to meet gravellers from all around the world to ride what is, honestly, some of the best trails on earth.
New to the calendar
In 2023 there are many new races to speak of but none more so than have sprung on the scene in Finland, Scotland and western Canada.
FNLD GRVL
Lahti, Finland, June 10, 2023
Organised by the legend of F1 racing, Valtteri Botas, FNLD GRVL (yes, gravel hates a vowel) is a new race in Finland that looks to be huge and fantastic. As it's partnered with Amy Charity's SBT event in Colorado, you know it will be run superbly and all about inclusivity for all. If you can get there, this is bound to be an incredible inaugural year for FNLD GRVL.
The Gralloch
Galloway, Scotland, May 20, 2023
Part of the UCI Gravel World Series, the Gralloch in Scotland is said to be the first UCI-run gravel race in the UK. I can't think of a part of the world more suited to provide an epic, stunning and, most likely, a very hardcore race. I'm certainly not missing this one, and I'm sure the gravel scene in the UK is all going to be there. GET IN, as the Brits would say.
Belgium Waffle Ride, Vancouver
Vancouver Island, British Columbia, May 28, 2023
I'm already a huge fan of the Belgian Waffle Ride (BWR) brand, their races all across the USA are what I call gravel plus. It's no boring, wide and open fire road. There's single track, drum bands and you finish the race with a beer in hand. This year they're pushing into British Columbia for the birth of the BWR Canada.
I've heard only amazing things about riding in Canada, and I'm sure with the BWR crew at the helm it won't be one to miss. Did I mention you all get waffles for breakfast? Mmmm and in the land of maple syrup, it only makes sense to go.
Adventure races
Last, but not least, is the 'adventure format' for the brave of heart, or for those who simple love a challenge beyond the norm. This isn't so much for me, but I've a huge respect for the discipline, so here's my top three for adventure format events.
Silk Road Mountain Race
Karakol to Chol Karakol, Kyrgyzstan, August 12 - until/if you finish
From what I've heard, the Silk Road mountain race is a class above all else for hardness. In the province of Osh, Kyrgyzstan, this is a 1,900km event with over 37,000 metres climbing, reaching elevation peaks of over 4,000 metres, and totally unsupported. Need I say more? You'd have to be mad to try this, but then again, that's kind of the point. Easily the number one for adventure format in my eyes.
Badlands
Granada, Spain, September 3, 2023
Second to that, is the Badlands race in Granada, Spain. It's only 800km, I say 'only' when comparing to the Silk Road (it's all relative). This race is a monster with 16,000 metres of climbing. What makes it insane is that the winners don't sleep for the entire race. Sebastian Breuer won in 43 hours and 40 minutes. I've never even stayed awake that long let alone pushed my bike in anger.
It looks stunning, and the climbs over 3,000m keep it honest for riders of every level. At least if you stop in a town for food here you can get some delicious Spanish food, so there is an obvious plus side.
Octopus Gravel
Andermatt, Switzerland, July 1, 2023
While not as epic as the others, a new race called the Octopus it is also part of the Gravel Earth Series that has created a totally new format, which excites me endlessly.
From a small town in Switzerland, on the menu for the riders is a total of six climbs, a set route for each climb, but riders can do them in any order they wish. Given a race card, which gets stamped at the peak of each of the climbs, the first rider to arrive in the race village with a completed card can say 'BINGO, I've won'. Or something along those lines.
What's cool is that riders won't know the progress of their competitors, nor if they're winning, or even hours behind. It's got elements of a randonee, but without looking at a compass.

Thank you for reading 5 articles in the past 30 days*
Join now for unlimited access
Enjoy your first month for just £1 / $1 / €1
*Read any 5 articles for free in each 30-day period, this automatically resets
After your trial you will be billed £4.99 $7.99 €5.99 per month, cancel anytime. Or sign up for one year for just £49 $79 €59

Join now for unlimited access
Try your first month for just £1 / $1 / €1