Unbound Gravel - the making of an epic everything race
Nathan Haas on the meteoric rise of the biggest gravel race in the history of the fledgling sport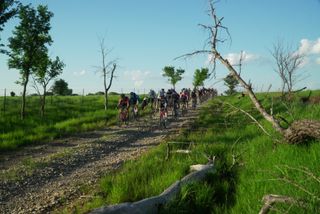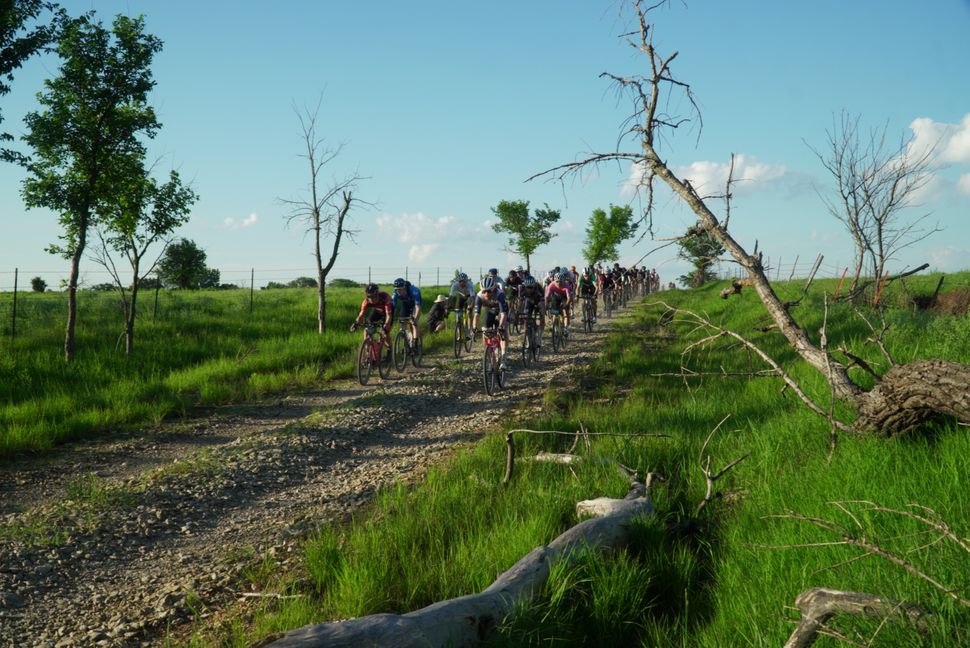 (Image credit: Life Time)
The unofficial world championships, the all-encompassing Tour de France, the Paris-Roubaix of gravel - I've heard it all about Unbound Gravel. I wouldn't call it the romanticism like we attach to the age-old road races we hold so dear, it's more of a "hell yeah", boot-stomping, American gladiator vibe we feel when people talk of Unbound. It's raw, it's hardcore, and yes, the dreaded word 'epic' - how overused that word is in cycling.
But the question is, why is Unbound so highly regarded? How did it come to be? Is it even hard as everybody suggests? Or is it just marketing? Let's dig in…
Gravel City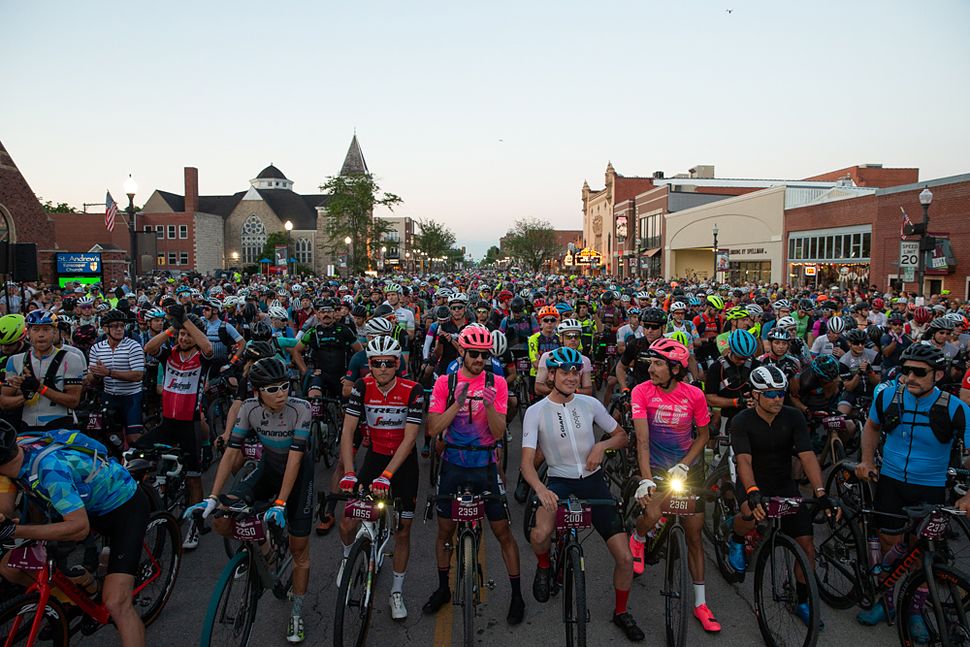 When I first drove into Emporia, the unassuming mid-west town, I was taken aback by just how 'country' the town was. It has a main street as wide as the day is long, diners, guitar stores, colourful doughnut shops, and the town divided in two by an open railway that can have you waiting for an age as the coal trains pass through. It was like stepping back in time, back to the good old days of Western movies.
Central to the identity of the town is the first bike shop I've ever seen that is devoted only to gravel. Gravel City, the beating heart of the Unbound week, houses the first-ever winning bike of Unbound. I began to feel that Emporia is not as it seems, a town whose recent history had bucked the trend from the traditional road bike era, and just gone 110% all in on gravel. It's like a religion in that town, and that shop, the church.
It was only here did I begin to understand why Unbound is perhaps in a league of its own in the calendar. It's totally in the middle of nowhere, the closest airport is over two hours away. Kansas is not known for much more than corn, so maybe it was just a vacuum? Maybe it was just something to do? I guess that's well within the spirit of gravel.
If I'm honest, I don't like ultra events, anything over 6 to 7 hours is pushing the friendship for how long I like to ride on a bike. Some love it, but for me, yuk. But why do I dream of winning this race?
Does it have epic single track? No. Does it have epic climbs? No. Does it have a nice surface? Absolutely not. The flint stone is just about the worst surface you could imagine for rubber tires. It's sharper than a knife and looser than an Australian tourist in London. It has absolutely no landmarks of note. You can look down at your Garmin and see the next turn is - Left in 27km. It's totally mind-melting, soul-destroying and at times, totally boring.
But that's kind of it, that's the draw card. There isn't a cyclist on earth that this doesn't challenge. From expert to beginner, it's all rideable, anybody can take on this beast, but everybody will find their limit. From the stress in the bunch to the deadening of your legs throughout the endless hours, the mind-numbingly long, arduous straight roads. It bites you. You just don't know when.
I'm not selling it here, and to be honest, my first year doing it I was so excited, but now I'm nervous. Only because I know now what these vast open plains can throw at you. But strangely, I want it. I need it. Unbound, you've turned me into a sadist, I want the pain, I want to see how far I can go, how hard I can push myself.
So race-wise, it's nothing special, but at the same time, it is. It's somewhat of a pilgrimage. If you do gravel, at some point you want to do this. It's a mecca to a certain extent. Some people will only do it once, because they're smart. But for the rest of us, it's the yearly out-of-office email, and the companies that sell all things gravel, they're in on it.
The race village is something to behold, outside of Eurobike, there's no event I've seen as represented by every company that's in the game. And it's not just product stands, it's DJ's, events, games, beer drinking, it feels like a party where you just accidentally spend all your money on bike parts. There are countless 'shake out rides' planned by every brand, you can join a fun group ride on the hour, any hour for the week before the race. The media stands, the podcasts, and the film crews around make it feel like it's a big deal.
In every sense of the word, it is a BIG deal. There is nothing like Unbound in this regard.
The everything race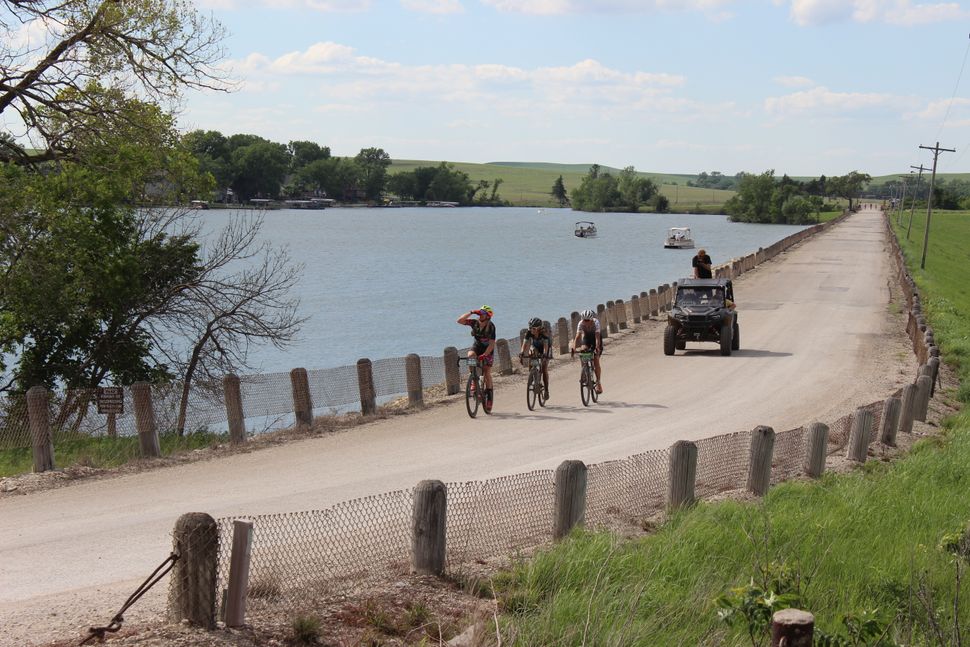 Onto the racing, last year I arrived bike bag in hand and a dream of trying to win. A few turns of the allen keys, tying on my saddles bags, hydration packs filled, I felt with my equipment, nothing but form or bad luck could stop me. So I'm at the start line, and all felt was equal between riders.
Sitting in the front rows of thousands of riders is quite a buzz. So off we went, the flags are down and right away I noticed the race was like no other. The speed, the dust, the noise, it was intimidating, to say the least. If you had an issue in the first 20km of the race it's game over. You'd never make your way through the traffic again, the weight of it all started to hit me. We pushed hard until the men's group was whittled down to 40 or so riders and then it calmed down and the race seemed much more manageable mentally, but you look down and notice you still have 270km to go. It's a wild feeling. Daunting to say the least.
The start line sends riders over the town's railway line and then dives directly into the four-car wide open gravel roads. The centre strips are smooth as butter, and every rider fights for position to be in this part of the road. This causes a huge washing machine effect where every rider fights through the sides of the road to move up. This is where the danger lies, the bigger stones which have been churned around from trucks lie in the side paths, and what might look like sealed road is like a sand pit with hidden, and very sharp rocks, littered throughout like a minefield. So staying on that centre strip if you can, essential.
Once the race thins out, about 20km in, it then moves into a single-car width, and surprising rocky section with really steep but short roll downs through creek beds (last year they were full of water). I was surprised at how the course changed so dramatically from huge, wide, flat open roads to a course that would challenge most 4WD vehicles. This only lasted for about two dozen kilometres but it splits the peloton favouring those who really know how to pilot their bikes through rock gardens without damaging their tires.
It turns out that the feed zones are the most essential part of the race to get right. I had a friend from Campagnolo there with me, Steve, a buck-wild cowboy dressed in denim head to toe, cowboy boots obviously, and the essential cowboy hat. I knew I'd see him easily in my designated feed zone labelled red (I'm colour blind, so that was a stress). I found Steve, he swapped out my bottles as I put on a new hydration pack, gave me new clean glasses and lubed my chain. I felt like we dialled it.
But looking around, the experienced riders of this race had pit crews of 8-10 people all with specific roles. I watched a rider step off his bike, while somebody swapped his hydration pack, another whipped his face clean, new glasses on, mechanics removed his wheels with F1 sounding drills, new wheels in just in case the tyres had small damage, then another cleaned his bike with a pressure washer and whilst remounting the bike, a final touch of chain lube. This was done in the same time as my 'totally pro feed zone plan'. I realised not all is equal for those turning up just with a bike bag and a positive attitude.
It doesn't mean you can't win without this set-up, by no means, but mentally you feel the difference. I realised here just how important this race is to win, riders plan this meticulously to get the edge, and fair game to them, I have respect for the game.
Once this section is over, the race really settles into exactly what you'd expect in Kansas. Mind-bogglingly long, straight roads with no discernible features. The only constant challenge is the surface, the flint stone is different to almost anywhere I've ridden. The stones lie flat, which if ridden over can be spat up or turned vertically in the soft dusty soil to become a perfect rubber cutting, and race-ending obstacle.
Looking in front of your wheel requires total focus for the entire 321km. This in my opinion is the hardest part of the race, as you just get no time mentally to relax into the race.
Later into the race, after the last feed zone, the course gets a little bit more interesting, with far more corners and short punchy hills than you can attack on. The downhills cross over some pretty scary 'pick a plank' wooden bridges. On a road bike these would be very scary, but on the gravel, very manageable, but they create a fun feature to break up the monotony.
The final stretch
The final 10km are super tactical for those in front, but watching the video afterwards, it's like racing in slow motion. Moves are strained, gaps are agonisingly closed and the sprint is won by the only person who can still somehow, magically it seems, throw down a killer punch.
I had a poorly-timed flat tire a bit later into the race and I made it back, but it turns out, if you use your silver bullet early, you eventually just drift from the pack. Nobody really attacks, the speed just stays high and those who can't handle the distance just fall back and that's the race.
The last 7km are on paved road, through a university campus, with lots of turns. It was tactically a nightmare to set up for a sprint, but for those with the guts to try to attack, it was the perfect place to get out of sight in no time. The final straight is very straightforward, 1.5km dead ahead, finishing into the late afternoon sun, it's bright, hot and fast.
It takes a very complete rider to win this race, you can't hide, you can't just get lucky, and preparation is everything.
In short, t's epic.
It's undoubtedly the hardest race I've ever done, and the reason why? It matters. To everybody racing. Every rider leaves everything on the road, and the winner, well, it's a beautiful thing to see somebody endure something so incredibly hard, and once you've ridden it, you can only be in awe of those who battle out for the podium.
So what makes Unbound the beast that it is? It's part history - for a very young sport, this is as vintage as it gets. It's the USA - they do everything big. The marketing over the years has been excellent, and they don't let you forget it. It's the course, it's the challenge, it's the intrigue. It's the vested interest of the bike industry, and it's the race to win for riders. Did I mention the after-parties?
It's everything. It's why it's become the EVERYTHING RACE. I'm excited, but also so nervous because I know what lies ahead for my race. Unbound is a monster, but a friendly one, as are all things in this beautiful sport. If you're on the fence, join the lottery of over 10,000 each year and hope, just hope you get one of the 4,000 spots and you'll truly be in for an experience you'll never forget.

Thank you for reading 5 articles in the past 30 days*
Join now for unlimited access
Enjoy your first month for just £1 / $1 / €1
*Read any 5 articles for free in each 30-day period, this automatically resets
After your trial you will be billed £4.99 $7.99 €5.99 per month, cancel anytime. Or sign up for one year for just £49 $79 €59

Join now for unlimited access
Try your first month for just £1 / $1 / €1